The first key to success? Show up.
Hitch Health - Driving Patients to Better Health.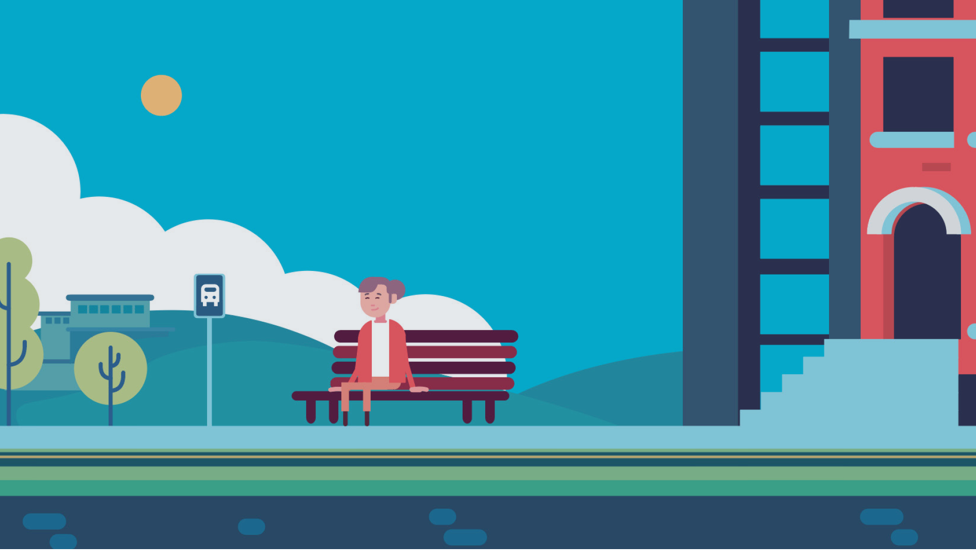 Eliminate transportation barriers
for those who need it most
Medicaid spends five billion dollars on non-emergency transportation every year, and yet 3.5 million patients still miss medical appointments.
The ability to show up remains one of the biggest challenges facing health care. After all, it does not matter how good the care is if a patient cannot get to their appointment. Missed appointments have a domino effect on the health of patients and erodes the bottom line of our health system.
The caring starts with a ride made simple. Effortless
for the patient, health system and health plan.
Hitch Health, a proprietary technology (patent pending) that automatically initiates a patient ride offer through SMS texts using a ride-share service like Lyft when an appointment is scheduled.
Schedule a clinic appointment and our seamless technology triggers a patient ride offer from an eligible appointment. Eliminating hassle for all.
Say "Yes" to a text message offer and the ride arrives. It's that simple.
Real-time updates to patients and front line staff keeps appointments running smoothly. Because no one likes to wait.
Patient Centered

A solution that makes it easy to get to medical appointments.

SMS Text Messages (Multiple Languages)
Express Pick Up
Real Time Ride Status: Patient & Staff

Powerful Analytics

Directly interfaces with every appointment to automatically trigger the ride offer.

Right Patient at the Right Time
Customizable filters for High Value
Seamless Integration

Command Center

Designed with simplicity and security in mind for Health Plans, Providers and Patients.

Secure, Web Based Tools
Streamlined Implementation
Patient Service Dashboard
It's so much more efficient than the current process. It's really easy for our patients to use. We look forward to being able to use this in all of our clinics!

This was my first time taking any taxi anywhere. The driver was nice and it was really easy to get to my appointment. I'd absolutely tell my friends about this program.
Meet Our Team
Our practice and approach seeks to empower patients to lead healthy lives through innovation that creates equity and improves outcomes. Creating a future where people realize their full potential because the barriers to health have been recognized and removed.
Chief Innovation Officer,
Upstream Health Innovations,
Hennepin County Medical Center

Dr. Truwit has committed his career to public sector healthcare, serving in the US Army, at the U of MN, and the past 20+ years, at HCMC. His goal with Upstream is to co-create new approaches to improve health in the safety net population by addressing barriers to health, the so-called Social Determinants of Health. Dr. Truwit has contributed over 130 articles to the neurosciences literature, holds 28 medical device patents, co-founded Image-guided Neurologics (now Medtronic-IGN) and is a General Partner of Seraph Angel Fund. He completed his residency in Radiology at Brooke Army Medical Center and fellowship in Neuroradiology at UCSF.

...

Vice President,
Upstream Health Innovations,
Hennepin County Medical Center

An accomplished marketing and product executive with extensive experience in the healthcare and financial services industries, Susan Jepson joined HCMC in 2015 and co-created Upstream Health Innovations. Susan's expertise is in payer market differentiation, consumer acquisition and retention strategies and retail healthcare product innovation. She is passionate about innovation, health equity and transforming the healthcare system. Susan earned a BSN from the College of St. Benedict and an MPH from the University of MN.

...

Stephanie Bellefeuille

Innovation Project Manager,
Upstream Health Innovations,
Hennepin County Medical Center

While she has spent her career specializing in communications, technology and project management, Stephanie joined Upstream Health Innovations in 2016 to make an impact on the HCMC patient population. Her passion for helping those in need extends to hosting an annual fundraiser that benefits veterans and their families who suffer from traumatic brain injuries, post-traumatic stress disorder, and homelessness. She has her Bachelors of Science in Mass Communications and Public Relations from Minnesota State University Moorhead.

...